As the 23rd China International Industry Fair (CIIF) 2023 approaches, CubeMars, a provider of power solutions for the robotics and automation sector, is gearing up to make a significant impact. Under the theme of "Power Solutions, Leading the Future," CubeMars is set to unveil a range of modules and motors for various applications and scenarios at the event.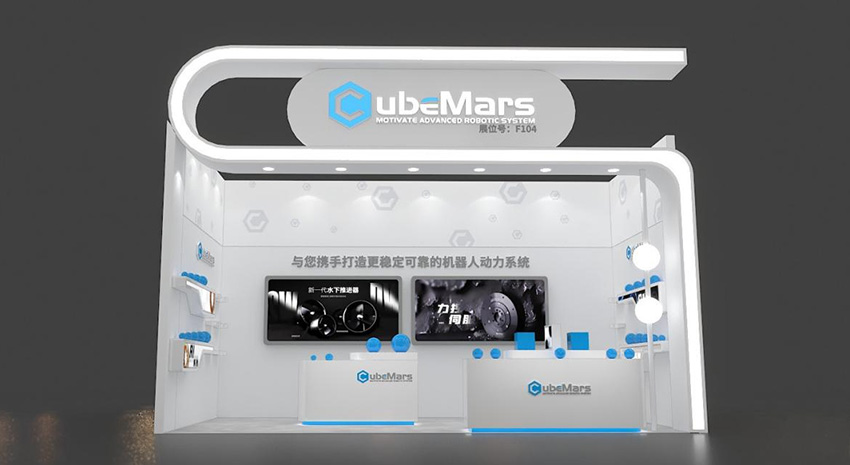 Taking place from September 19th to 23rd at the Shanghai National Exhibition and Convention Center, this exhibition promises to be a must-visit for both professionals in the robotics and automation industry and motor enthusiasts. Here's what you can expect from CubeMars at the 2023 CIIF:
Full Product Lineup: CubeMars will showcase its latest robot and automation power solutions, including highly integrated gear actuators, pan-tilt motors, inner rotor frameless motors, and outer rotor frameless motors. Additionally, we will unveil several new products that we have been developing over the years, so stay tuned for those exciting revelations.
Themed Exhibition Zones: CubeMars' booth will feature innovative themed exhibition zones, each highlighting different products and application scenarios. This setup will help visitors better understand CubeMars' latest technology and power solutions.
Interactive Experiences: CubeMars' booth will offer interactive experiences, allowing visitors to get hands-on with our products and technology. During the event, we will showcase two dynamic demonstration setups that not only exhibit the AK series' exceptional precision and performance but also enable visitors to engage and experience the motor performance firsthand.
CubeMars cordially invites you to join us at the 2023 CIIF and personally experience our latest technology and power solutions. You can find our booth at Hall 7.1, Booth F104 in the Shanghai National Exhibition and Convention Center— an opportunity you definitely won't want to miss.